Estimated Reading Time: 5 minutes

With the release of BTS's highly anticipated Map of the Soul: 7, we figured there's no better time to dip our toes into the endless expanse that is BTS merch – starting with the BTS x Mediheal masks! Did we prefer the photo cards to the masks itself, or did these sweet sheets give us Jin-worthy skin? Read on to find out!
Dianne: Good morning~~~ Startin' off the day with a good ole sheet mask LOL
Zoe: Girl ? What sheet mask are you wearing?
Dianne: The Mediheal x BTS mask! #ARMYlyf
This one is the TeaTree Care Solution Essential Mask EX.
Sarah: I see you're hyping yourself up for BTS's new album with all this ? merch.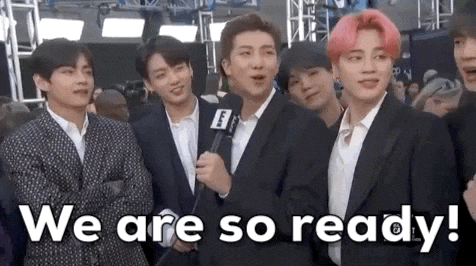 Zoe: I bet you lot were eyeing the photo cards that come with the masks ?
Dianne: YUSSSSSS y'know it! I'm trying the other sheet masks in the set too! Who wants to try them all out with me?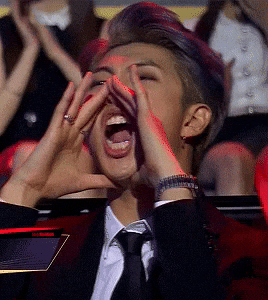 Maureen: Yay! ME! Not a BTS fan but defo wanna try Mediheal masks.
Zoe: It's been a while since I've used a sheet mask so yussss, let's do this! ?
Sarah: You know I'm always down for anything BTS-related!
Which of the sets do you girls wanna try? What are everyone's skin concerns atm~
Maureen: I need soothing!
Michelle: I just need lots and lots of MOISTURE.
Zoe: Same! And also to strengthen my skin barrier!
Dianne: This Moisturizing Set includes the D:NA Proatin Mask for dry/combo skin, and the Tea Tree Care Solution Essential Mask EX for oily/combo skin. That sounds pretty much like what we need.
Zoe: Basically everything ?
Maureen: Let's try this ?
Dianne: Have you guys tried the masks yet?
Sarah: Yess and I loved how the two masks came in different materials! The tea tree mask was really light and soothing while the D:NA Proatin Mask's thick sheet and even thicker essence gave me SO much moisture ?
Zoe: The tea tree one is so soothing and I loved the scent as well!
Dianne: Ugh yess, the tea tree one is so refreshing! Plus it's Jungkook and J-Hope's fave too! ❤️
Ingredients and functions of the three masks plus BTS's personalized picks
Sarah: Did you guys notice the pressed Mediheal logo all over the tea tree mask?
Zoe: Yessssss, the logo-emblazoned look is trending! I was a little sad it wasn't as visible when I was wearing it haha.
Maureen: Is that only on the tea tree one? :O
Dianne: Yeah, it's only on their Bemlise mask sheet. The other one doesn't have it – it's a thicker PT Cell mask sheet.
Btw Maureen how did your skin react to the tea tree sheet mask? It's formulated for oily, combi and sensitive skin.
Maureen: My skin loves it! Even though it's supposed to be for oily skin, I still find it very moisturizing in a refreshing kind of way ? It also doesn't carry any strong scent of tea tree.
Michelle: Oh the only thing I wasn't sure about was the scent! I generally like everything un-fragranced lol.
Zoe: I think I have a mild addiction to the scent of tea tree. Used to sniff tea tree oils all the time ?
Maureen:
Dianne: If we're talking about scents, I defos like the D:NA Proatin Mask's fragrance more, tho I wasn't a big fan of the thick milky essence.
Sarah: I was so surprised by how thick the essence was! Straight up felt like a moisturizer I could rub all over my hands and elbows ? I thought the fragrance was a bit too heavy actually… I could still smell it on me the next morning.
Zoe: I love love love the D:NA mask! ❤️ The PT cell sheet is a bit small though – some of it covered my top lip ? The smell is hard to describe tbh, but I think it has a hint of mint?
Dianne: Lol too big for me, but I do like how both of them just STICK to the face. It's not drooping everywhere even tho it's soaked in essence.
Michelle: Haha too small for me (with my large face) but yea the adherence is great!
Zoe: I actually really loved the texture. It's milky and I think that's why its effects lasted much longer. My skin felt so soft after slapping it all over my face and body ?
Maureen: That's prob bc u have really dryyyy skin. Dianne,  didn't you find the D:NA too nourishing for oily skin?
Dianne: Yes! Defos too nourishing but it did leave my skin feeling uber-soft.
Maureen: Maybe it's just me then. I left the essence on overnight and literally woke up like a greasy pan ?
Zoe: But I thought you have dry skin?
Maureen: Yup but I also don't like creamy masks coz of my adult acne ? I feel like I'd love it if I lived in a dryer place.
Michelle: I wanted to like this one so bad, but it left my skin somewhat itchy! I had to take it off after 10 minutes ?
Sarah: I didn't experience any greasiness or itchiness, but tbh both the masks left my skin feeling sticky ?
Zoe: Oh wow, I didn't have any of these problems. My skin was actually really velvety after the essence dried ?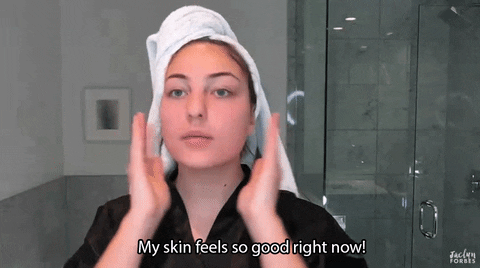 Maureen: I guess I can bring this to Japan or Korea when I travel.
Zoe: I wanna bring it with me on long haul flights for sure.
Dianne: Defos love the sheet masks and the packaging – ESPECIALLY THE CARDS! My ARMY heart is satisfied ?
I love the all-white photoshoot from the Moisturizing Set and the casual, New York vibes of this Soothing Set.
Maureen: What's in this box?
Dianne: It has a P.D.F. AC Dressing Ampoule mask for oily/sensitive skin and also the same tea tree care mask from the other box!
Sarah: Should we try this one out as well? Will prob be perfect for Dianne and Maureen ?
Dianne: Yesss! I want more of that tea tree mask!
Maureen: You had me at AC dressing!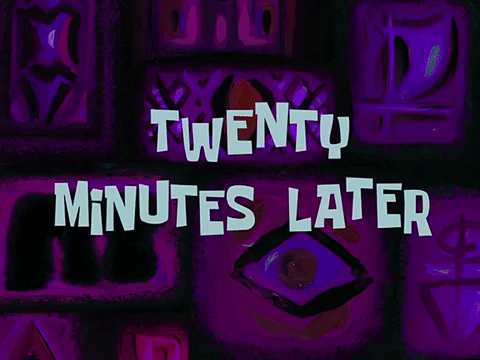 Dianne: Yess, this set is defos for me! I think the P.D.F. AC Dressing Ampoule mask really gave my skin a healthy glow. Apparently this is Jimin & Jin's go-to mask on their days off, and I can totally understand since it's so rejuvenating ?
Michelle: Totally lovin' this! Wasn't sure at the beginning cos it's for oily skin, but surprisingly it's really refreshing.
Zoe: I was surprised by how moisturizing it is considering it isn't really recommended for dry skin!
Maureen: I like this one the most, but perhaps I was already won over by its name ? It feels almost the same as the tea tree but more moisturizing.
Sarah: This one felt pretty similar to the tea tree mask for me! Maybe with a slightly more refreshing and glowy finish, but that might be confirmation bias lol.
Michelle: I thought it was really moisturizing as well!
Maureen: It contains hydrolyzed collagen, maybe that's why.
Dianne: I love how the formula is really fast-absorbing too. It didn't leave my skin feeling sticky afterward.
Michelle: I've def got a soft spot for the tea tree one, but I think the AC Dressing mask takes the top spot for me – great fit and even better finishing!
Dianne: No way! I definitely prefer the tea tree mask. It's sooo soothing, refreshing and non-sticky. It also makes my skin less oily the next day.
What's everyone's favorite?
Sarah: The D:NA Proatin mask has to be my fave ? I just loved how smooth, creamy and luxurious it felt.
Zoe: I mean they're all good! But the DNA one was definitely my fave. The fit was a little too snug though – it covered my top lip but was perfect around the eye area.
Dianne: Lol the flap looked like a mustache.
Maureen: I also wondered what that flap was for and whether I was putting it on right.
Sarah: Lmao same I was like
Zoe: I guess it doubles as a lip mask.
Maureen: I love both the tea tree and the AC, but I have to say the AC works best for me.
Dianne: My skin be looking flawless with all them masks tho.
The Verdict